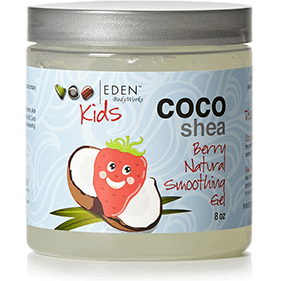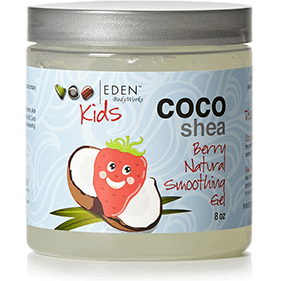 Eden Bodyworks - Kids - Berry Smoothing Gel (8 oz.)
Achieve a flexible hold with this all natural smoothing gel. The perfect accessory for textured hair, ponytails, and curly do's to control frizz, enhance shine, and add definition. 
Did not give the hold expected, but it pops the curls in my daughter's natural hair
Not for my daughter type low poristity hair.makes it soft doe.but leave residues.smell nice too.