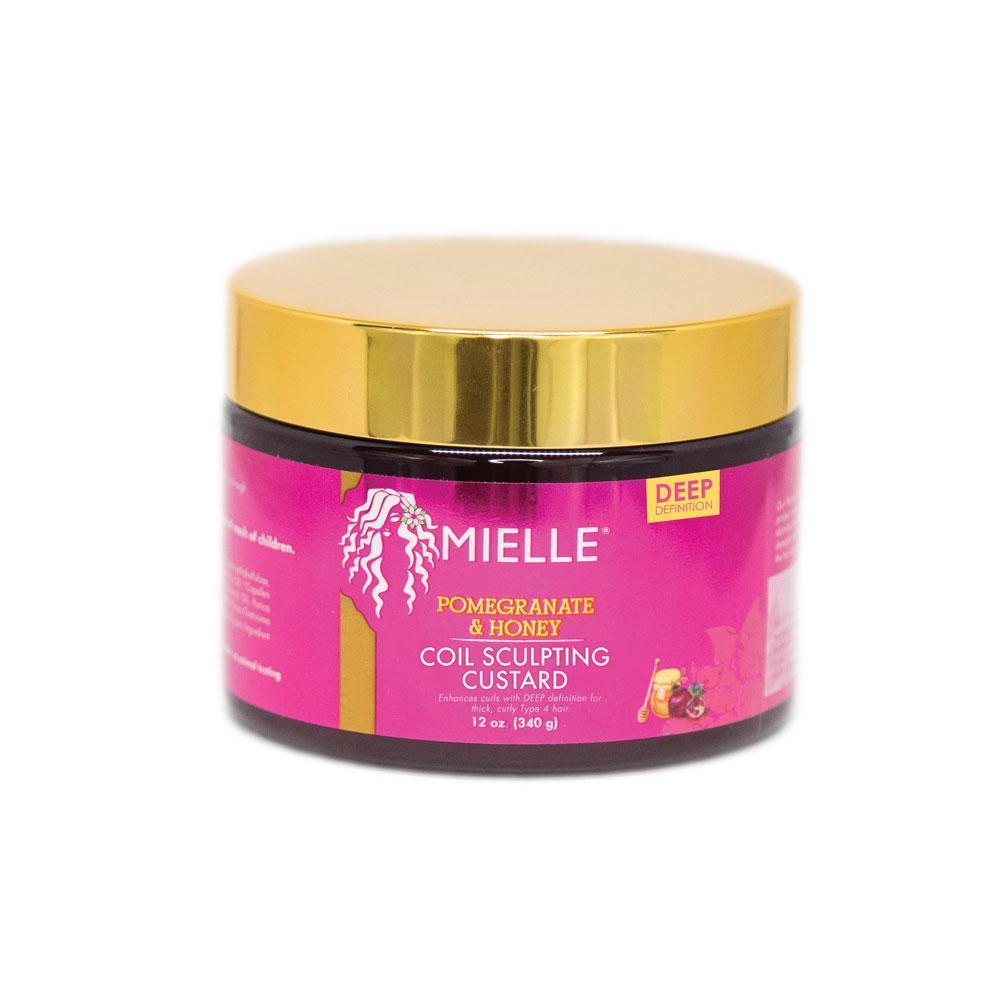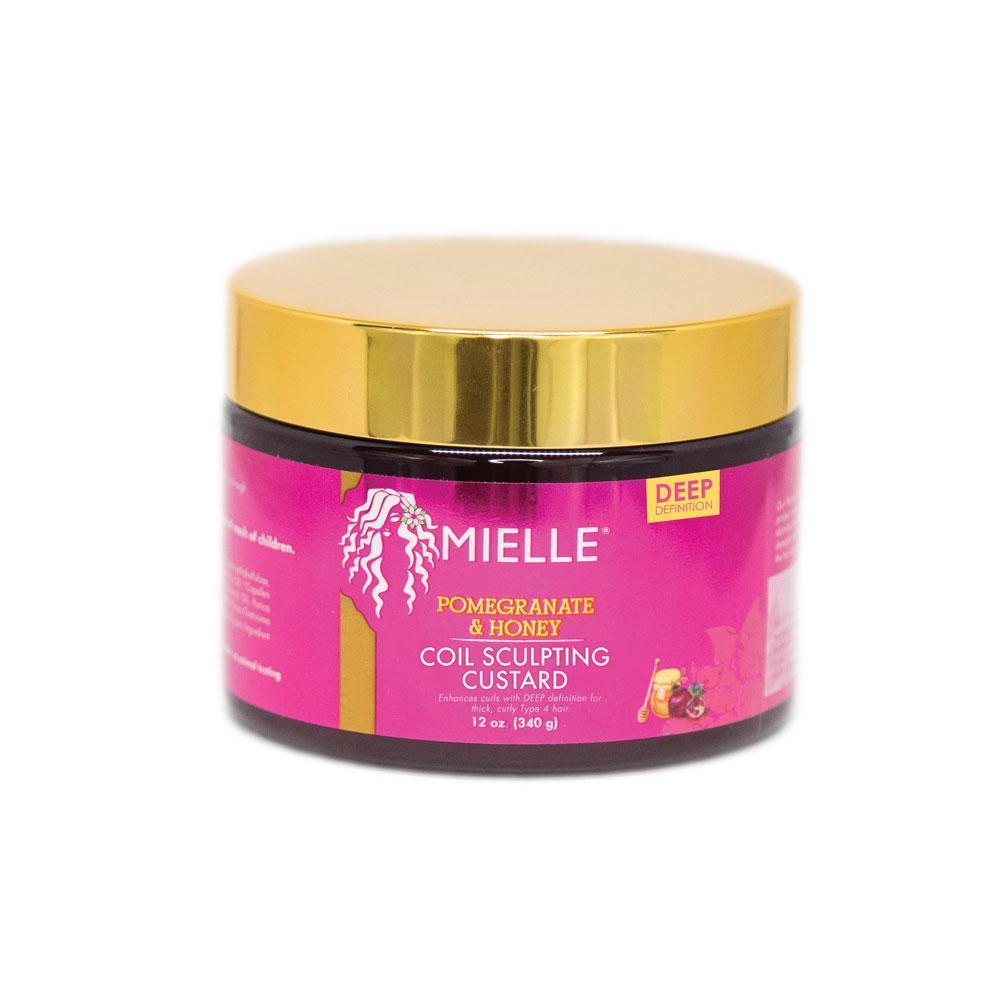 Mielle - Pomegranate & Honey Coil Sculpting Custard (12 oz.)
This natural hair-styling gel is every curly-haired girl's must-have!

• Moisturizes and conditions curly hair
• Provides deep definition
• Your new favorite Type 4 hair product

Are you struggling with dry, thirsty curls? Get the hydration you need along with beautiful curl definition and long-lasting shine with Mielle's Pomegranate & Honey Coil Sculpting Custard! This thick, great-smelling formula is made for Type 4 hair, with organic ingredients like coconut and babassu oil for healthy styling without harsh chemicals. Pomegranate extract soothes frizzy hair while helping detangle and moisturize. Honey acts as a humectant to add even more nourishment and conditioning.
Slippery
This custard has amazing slip and glides on so well absolutely love it
Mielle curling custard
Leaves my hair so defined and soft
I delayed providing a review on the product since I was new to the wash and go process...while I liked it the first time around...the second time...I'm in love. I have 4c/4b hair type...definition is on point...paired with the leave in conditioner in this line my hair is well defined, soft, and moisturized...no crunch...just how I love it...I'll be buying this again for sure.
Great for 4C hair
This product is very moisturizing and great for 4C hair. I have low porosity hair so moisture retention is always a concern. It does not leave your hair greasy, smells awesome and has great slip. This is my go to product for a wash and go. I pair it with the leave in conditioner but it pairs well with most products. The only draw back for this custard is that the hold is light and you may need to lightly reapply around day 2-3. I prefer the light hold to protect my hair from breakage since I have fine hair. This is a must have in my hair products collection.
Mielle Honey coil sculpting custard
I love this gel! It smells so delicious and fruity. I layered it over the leave in conditioner and it gave me perfect definition and added to the moisture. I didn't have to use a lot to achieve this. Would recommend for 3C 4a hair. Will definitely purchase again 💕