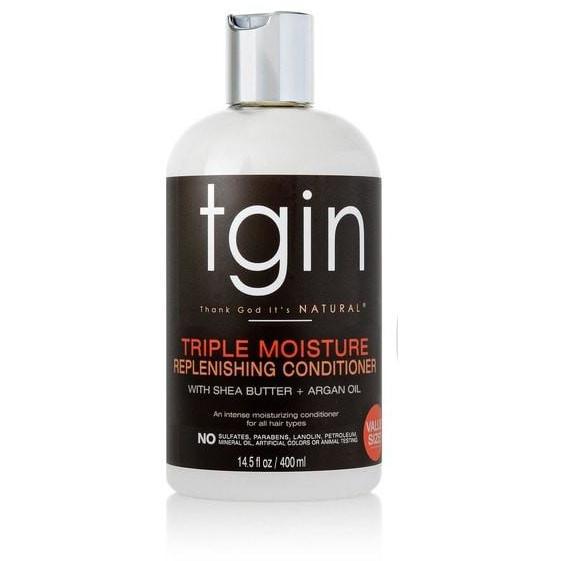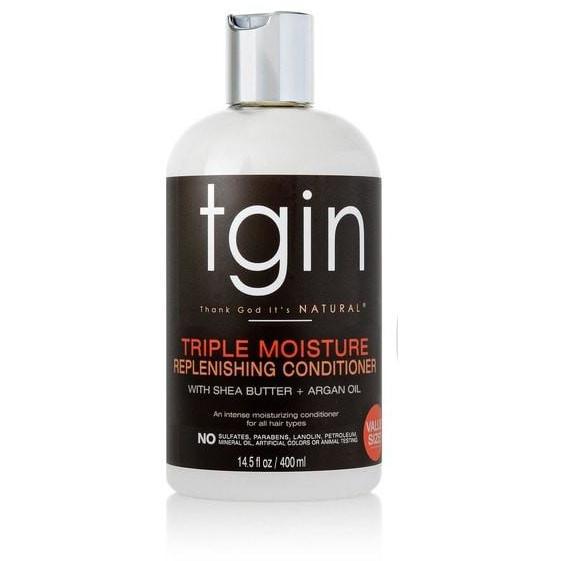 TGIN - Triple Moisture Replenishing Conditioner (14.5 oz.)
TGIN's Triple Moisture Replenishing Conditioner is the perfect pick me up for even the most dry, damaged hair. This special formula is enriched with shea butter and sweet almond oil to hydrate, smooth and repair strands with every use. The result is healthy hair that stays soft, moisturized, and easy to manage.

Leaves hair feeling soft, smooth and manageable with every use
Replenishes hair's natural oils
Penetrates hair's cuticle to allow for thorough conditioning
Helps prevent split ends and reduce breakage
Promotes healthy hair growth
No parabens, sulfates, petrolatum, lanolin, artificial colors, or animal testing.
softness with TGINTRIPLE MOISTURE CONDITIONER
My hair continues to feel soft and curls are retained after using this conditioner!! I had been experiencing dryness of hair after washing and conditioning previously with different products but so far TGIN Triple Moisture Replenishing Conditioner is doing a great job to keep in moisture!!!